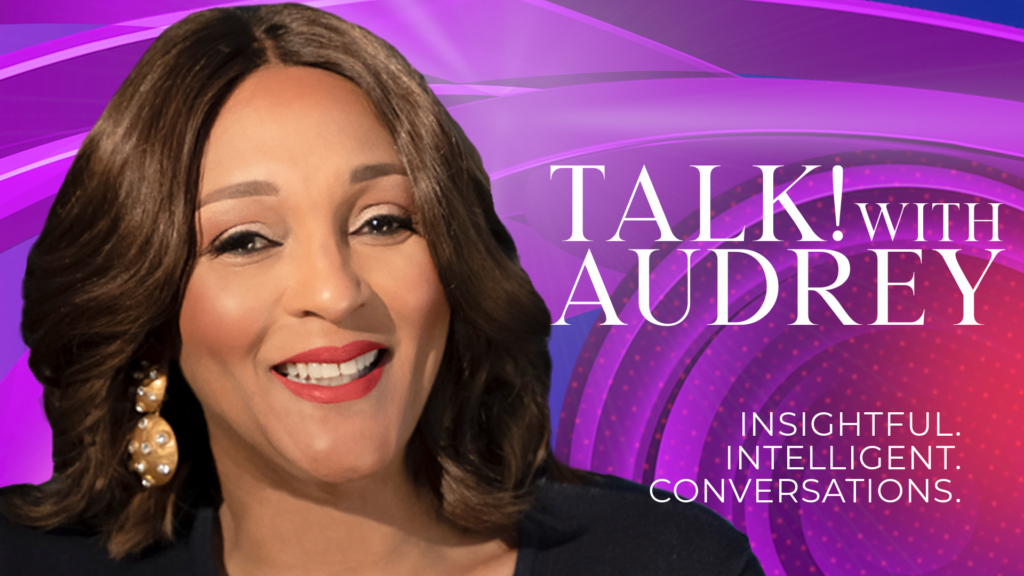 Talk! with Audrey
Formats Available: TV, Podcast, Radio
Advertising, Sponsorships, Distribution
Half-hour – Series – 91 Episodes – new ones created weekly – 22 or 24 TRT available
Every week TALK! with AUDREY hosted by skilled interviewer, Audrey Adams, provides insightful, intelligent and inspiring and meaningful conversations and information to help viewers and listeners improve the quality of their life. Audrey's guests include experts in travel, tech, health, finance, business, fitness, education and other lifestyle themes.
Show also sent out as Radio Show and Podcast
Video Shows air:
70+ M HH – 200+ Markets
Youtoo America – 34M HH, RNN – 6+ M HH, WMDE 2.4M HH (Dover, Washington DC, Baltimore, KOFY (San Francisco, Oakland, San Jose), Comcast, U-verse, Spectrum, DirectTV, Time Warner Cable, Optimum, DISH, fios by verizon, RCN, Youtoo America GO, Bizvod, Roku, Yip on Apple TV, Skystream, NCTC, Flixon, Channel Master, NKTELCO, BINGE, AMGTV, Canyon Star TV, Glewed.TV, PZAZ, Astound, Starlite,
Show Audience:
94% Women, Age – 80% 35-54 years old, Household Income – $87,500 median high, Educational attainment – 90% higher education
AUDREY ADAMS BIO
Her extensive background in media, messaging and content creation is firmly rooted in her background that incorporates skills honed in several industries: communications, fashion, publishing, television, radio and digital media. As a journalist, Adams has served as editorial director of a magazine; and she writes a weekly column and hosts a weekly radio show. Her role as a executive producer began when she created, wrote, hosted and marketed a television pilot, which featured the latest trends in fitness, beauty, fashion and lifestyle in a magazine format.
She is the publisher and executive producer of TheAdamsReport.com, a multimedia lifestyle internet portal for women created and launched in 2005.