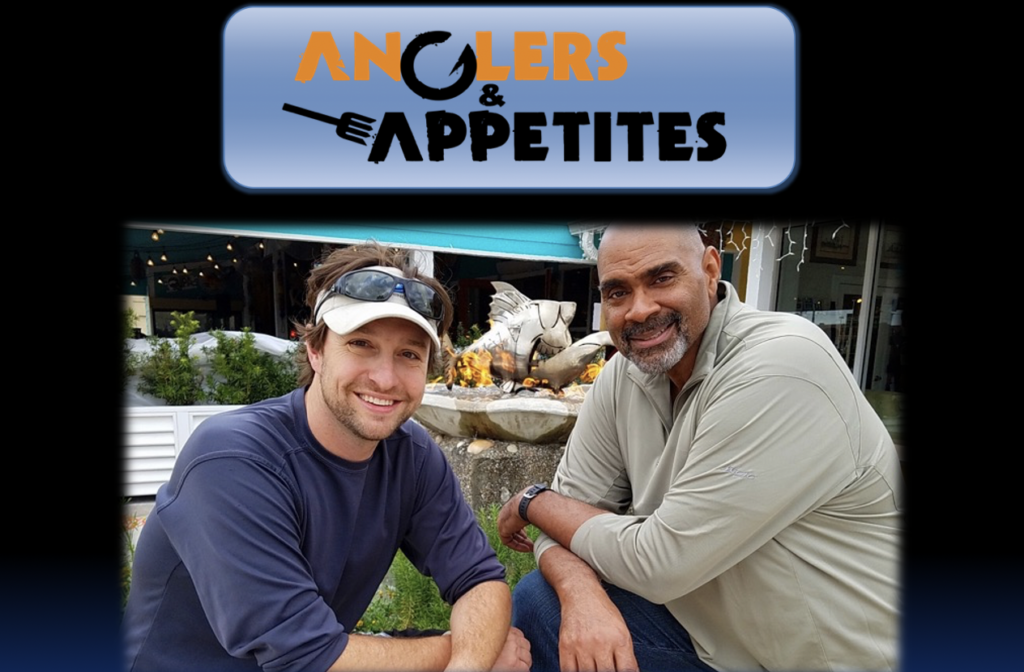 Anglers & Appetites – Fishing | Cooking
NOT AVAILABLE AT THIS TIME
Sponsors, Advertisers, Distribution, Licensing
Half-hour – Multiple Seasons – TRT 22 Minutes – 30 episodes
David Zelski does the catching and Phil Proctor does the cooking! They visit and discover the world's most exciting vacation destinations, cast off with a variety of top anglers and then cook it up with supreme chefs.
David Zelski brings 20 years of experience to Anglers & Appetites. Beginning his carrier with MTV and VH1, David shifted his focus to regional programming where he has won five Emmy Awards, been nominated for two National Daytime Emmy Awards, and he has won a myriad of others including two awards from the Society of Professional Journalists and two Telly Awards. As the Executive Producer of Georgia Public Broadcasting's #1-rated weekly show. David Expanded the audience through social media participation and insightful, humorous pieces produced all over the state, leading "Georgia Traveler" to become the #1 most watched regional PBS program in the nation. David also runs a successful production company known as Dizzy Productions and works on national programs, including producing and shooting for "Say Yes to the Dress" and "Bridesmaids" on TLC and shooting and editing for the Emmy-Nominated National PBS program, "Curious Traveler".
Phil Proctor earned a name for himself as a man who knows food and he knows how to eat it as well. Phil began in 30-year television career in the early 80's after graduating from the University of South Carolina where he was an offensive lineman for his beloved Gamecocks. His broadcasting accomplishments have earned him multiple accolades including two Emmy Awards, a Telly Award, and a Green Eyeshade Award. He began his career at Turner Broadcasting working for CNN, Headline News, Turner Sports, World Championship Wrestling, and Turner On-Air Operations, shooting, editing and producing news and sports programs. Phil moved in front of the camera when he became a host of GPB's #1 rated weekly series, Georgia Traveler. Phil also serves as president of his production company, P&P Interactive Communications, Inc. and shoots for TLC's "Say Yes to the Dress".
Discovery's Destination America & Fox Sports, CBS Sports Network – will air a minimum of 3 times per week, reaching millions of unique viewers in 2019 on Fox Sports South.
Neilson Rated, Reaching 80 M TV HH weekly on cable, Dish DirecTV – According to Nielsen ratings, A&A reached over 8 Million viewers in 2015, 2016, 2017 & 2018 (Fox Sports South) with an average of 5 combines airings per episodes.
210 DMA TV Markets
Airs Saturdays 6:30 AM ET and 8 AM ET