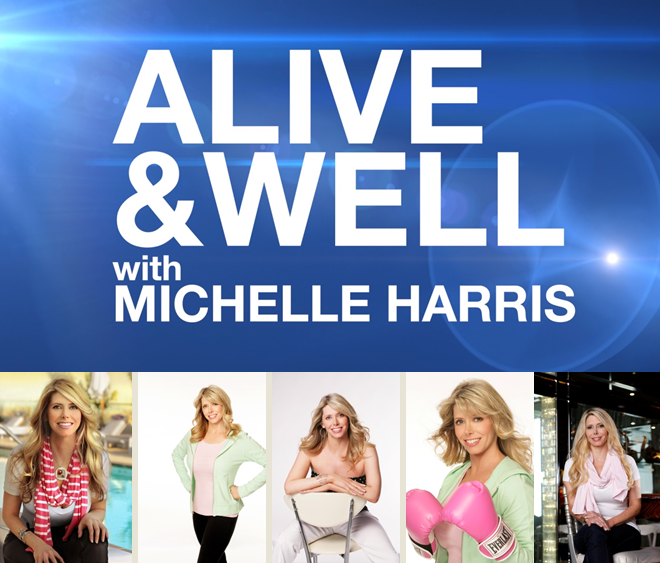 Alive & Well with Michelle Harris – Lifestyle
Distribution & Licensing (Network must have Neilsons)
Half-hour – series – 26 episodes
ALIVE & WELL with Michelle Harris is America's premiere lifestyle show!
This award-winning half-hour TV series entertains and inspires viewers with celebrity wellness and lifestyle trends!
Alive & Well® covers all the key lifestyle categories with features on Celebrity Wellness Tips, Health, Beauty, Better-For-You Foods & Recipes, Fitness, Travel, Luxury Spa Destinations, Green Living, Sustainability and Living Well.