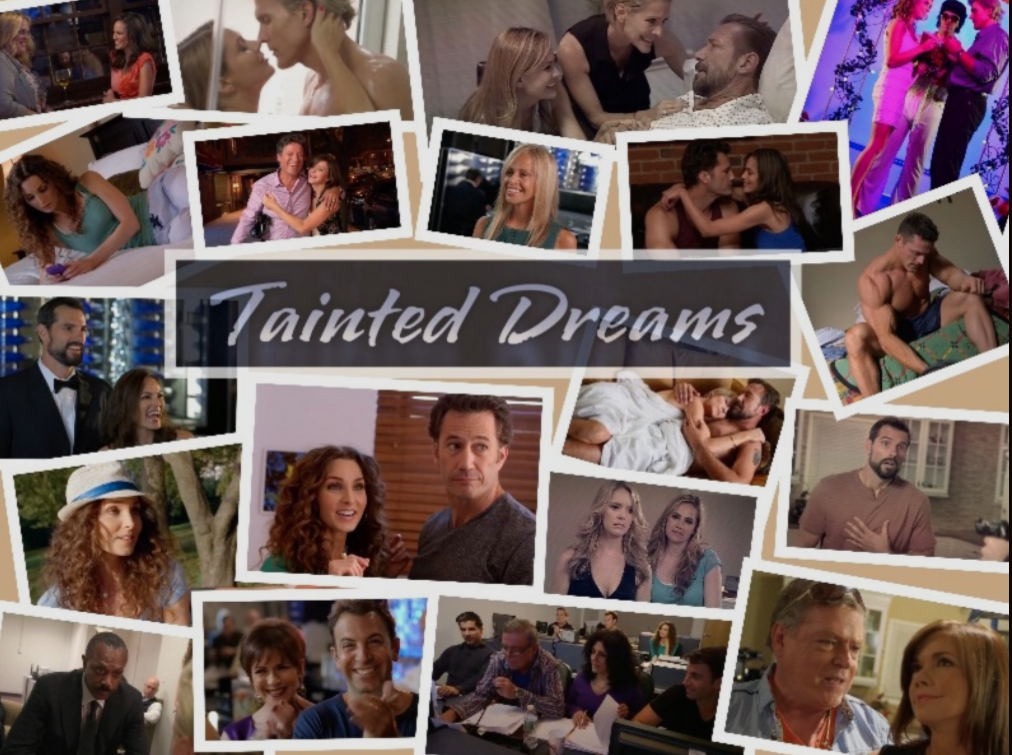 Tainted Dreams – Drama
Half-hour Series – 14 Episodes – 22 TRT
AVAILABLE FOR DISTRIBUTION & LICENSING
Tainted Dreams is a steamy, sexy new dramedy following the lives of the cast and crew of a fictional daily TV soap opera, Painted Dreams. It's a story about the drama behind the drama. The cast of Tainted Dreams uniquely combines stars from Broadway, reality TV (BRAVO's The Real Housewives of New Jersey and POP's IMPACT Wrestling) with traditional soap opera fan favorites from All My Children, One Life to Live, As the World Turns, General Hospital, Guiding Light, The Young and the Restless, The Bold and the Beautiful, Days of Our Lives and more.
Based on the true story of a nurturing, ambitious television producer of a long-running, daily soap who struggles to achieve emotional balance and fulfillment in her own life against a backdrop teeming with behind-the-scenes drama revolving around the egos and antics of actors, crew and network executives. Tainted Dreams is what happens behind the scenes when the director yells cut, and the cameras stop rolling.
Tainted Dreams is the Grey's Anatomy which occurs in a soap studio instead of a hospital. It is a scripted 'dramedy' that is character driven, blending comedy and drama seamlessly. It follows the lives of the cast and crew, including the corporate network heads, of the fictional soap Painted Dreams, touching upon many social issues. It is a rare look at the interaction of all principals' involvement in a realistic manner, while creating compelling dilemmas along the way.
Sonia Blangiardo, creator of Tainted Dreams and veteran soap opera producer and director, pays tribute to this iconic genre which has brought entertainment and enjoyment to many for over 80 years on radio, TV and now the Internet by naming the fictional soap opera Painted Dreams.
Painted Dreams was the first daytime radio soap opera program in the United States. It was broadcast from Chicago by radio station WGN. It was created by the legendary soap creator and writer Irna Phillips who created, among others, the Guiding Light on the radio and TV, As the World Turns and Another World. Phillips was a mentor to soap legends Agnes Nixon and Bill Bell. Painted Dreams premiered October 20, 1930 and last aired in July, 1943.
Tainted Dreams is differentiated by the blend of a popular, diverse cast, with award winning talent from All My Children, One Life to Live, Guiding Light, General Hospital, The Bold and the Beautiful, Days of our Lives and As the World Turns and main stream stars from reality and theater and musical artists.
Airing on FLIXX.NET, AMGTV, Glewed.TV